Souciant is a magazine of politics and culture. Or culture and politics. It all depends on your starting point.
Published daily, Souciant was founded in 2010 by a group of longtime friends split between the United States and Europe. The offspring of veterans of such iconographic American independent media sources as Chicago's Punk Planet magazine and Seattle's Sub Pop records, Yahoo! and the BBC, Souciant is a platform for criticism and creativity in an era of global community.
For Souciant, all media is equal. Souciant publishes everything. That is, everything that conforms to our editorial mandate.
'Souciant' means we care.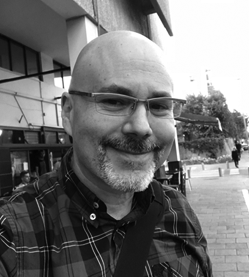 Joel Schalit
Joel Schalit is the author of several books, including the critically-acclaimed Israel vs. Utopia, and Jerusalem Calling. Schalit has edited some of America's most influential independent magazines, including Punk Planet and Tikkun, and has contributed to such news outlets as France 24, The Guardian, and openDemocracy. A founding editor of one of the world's first online magazines, Bad Subjects, Schalit began his publishing career in high school as an intern at Mother Jones. A former member of 1990s pranksters Christal Methodists, he currently pushes buttons for post-rock duo Elders of Zion. Based in Berlin, Schalit serves as the English-language News Editor for the EurActiv network.

Charlie Bertsch
Charlie Bertsch is a teacher and writer living in Tucson, Arizona. A founding editor and regular contributor to one of the world's first online magazines, Bad Subjects, his work has appeared in numerous publications including The Oxford American, Punk Planet, Tucson Sentinel, Phoenix New Times, Cleveland Scene, and the San Francisco Bay Guardian.
He has served as the Music Editor for Tikkun and Zeek. His essays have appeared in Let Fury Have The Hour: The Punk Rock Politics of Joe Strummer, The Anti-Capitalism Reader: Imagining a Geography of Opposition, and both Bad Subjects collections, Collective Action and Political Education for Everyday Life.
Charlie is currently at work on a book about memoir in the age of New Media.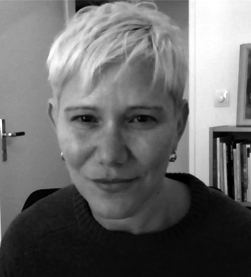 Jennifer Crakow
Jennifer Crakow is an interaction designer and creative director. She has been a consistent innovator in the field of application design for web, mobile devices, and television for clients including BBC, Bravo TV, Microsoft, and Samsung.
Following sixteen years in San Francisco, Jennifer now divides her time between the United Kingdom, Italy and Germany, where she serves as the Creative Director of Stuttgart studio amplify. A graduate of the School of the Art Institute of Chicago, Jennifer is the proud owner of two schnauzers, and an oil painting of Lancelot Link and Mata Hari.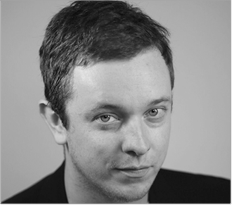 Philippe Nicolas
Philippe Nicolas is a visual designer and creative director. Based in Nantes, his clients include the New York Times, FIFA, UEFA, Agence France-Presse, and Wired. Philippe lectures at a number of art schools including the Institute Supérieur des Arts Appliqués (Nantes) and Istituto d'Arte Applicata e Design (Torino).

Josh White
Josh White is an associate editor at Souciant. A philosophy graduate, White wrote his thesis on Marx's theory of history and international relations. He has also written for the New Statesman, Novara Media and EurActiv.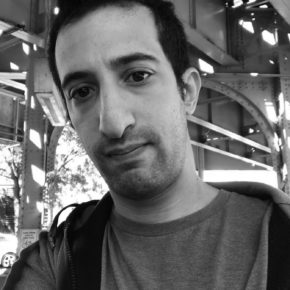 Ari Paul
Ari Paul is a journalist in New York City and has covered politics for
the Nation, the Guardian, the Brooklyn Rail, VICE News, the New York
Observer, Jacobin, In These Times, the Forward, Al Jazeera America and
many other outlets.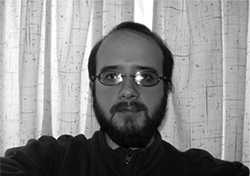 Paul Mutter
Paul Mutter is a foreign policy blogger on leave from the NYU Arthur L. Carter Institute of Journalism. He contributes to PBS Tehran Bureau, The Arabist, Mondoweiss, Truthout, Salon and Foreign Policy in Focus. He primarily writes about US foreign relations, Israeli politics and the Persian Gulf region.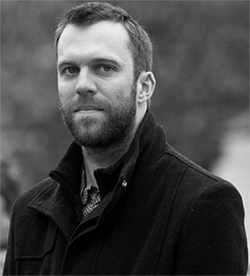 Joe Glenton
Joe Glenton is a journalist covering war, defence and security. He was a British soldier for six years, serving in Afghanistan. He has written for the Guardian, Independent, Vice and others. His book Soldier Box was published in 2013. He is currently writing a book on the hero soldier myth.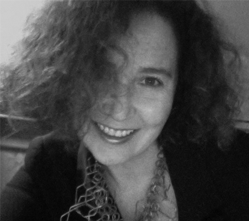 Leshu Torchin
Leshu Torchin is a Lecturer in Film Studies at the University of St Andrews, where she works on the subject of film and human rights advocacy. Her work has appeared in Third Text, and Cineaste. She is the author of Creating the Witness: Genocide in the Age of Film, Video and the Internet (University of Minnesota Press, 2012.)